Product Highlights
"If you buy 1 product, buy this."
-Summer M.
"This truly is the most amazing skincare product I have ever used. This completely got rid of my acne. I was in the process of going off the contraceptive pill, so my skin was all over the place - terrible texture, pimples everywhere and sooo many blackheads. This alongside the acne gel completely restored my skin to it's pre-acne state. I cannot recommend this enough! Make sure to use moisturiser heavily after using it, it can be a tad drying. I now use it twice a day and my acne has stayed away."
HOW TO USE
Blemish Control Wash is suitable for daily use on oily and blemish prone skin, and it could be alternated with less exfoliating cleansers such as Mandelic Cleansing Gel or Gentle Cleanser.
With clean hands, wet your skin and then apply cleanser to the facial area. Gently massage for a few seconds, then rinse and pat your face dry. Follow with your toner and other skin care products in your regiment.

To get the most benefit from the cleanser with these active ingredients, lather up and leave the cleanser on the affected area for 20-30 seconds, then rinse thoroughly. If this method causes skin dryness or irritation, do not repeat and rinse the product off immediately after cleansing.

For external use only If irritation occurs, stop using and consult a physician Avoid contact with eyes Use only as directed on unbroken skin
Reviews
Customer Reviews
Alison B.

United States
10/31/2021
Excellent
All of Biba's products are of the highest quality and make my skin look great!!
Vivian T.

United States
10/25/2021
BEST ACNE FASH WASH
I love this product it has helped stop acne from fully forming on my face. My skin is sensitive and this product is a great gentle scrub that gets the work done
Meghann K.

United States
09/03/2021
Best face wash
This has helped control my blemishes without drying out my face. Highly recommend!
Tatianna T.

United States
08/30/2021
It's ok
I can't say this has helped my skin much but it also hasn't hurt it or dried me out which is nice. Wish it did more for me though.
08/31/2021
BIBA LOS ANGELES
Hi Tatianna, thank you for your review. I am not sure what kind of issues you are facing, but to treat acne, you would need to remove pore clogging ingredients from all of your skin care, makeup and hair care items. Please use my pore clogger checker https://www.bibalosangeles.com/pages/pore-clogger-checker. Then, you should be careful with iodides (salt, algae, dairy), B12 and Biotin intake. Hope this helps. The cleanser is great but it won't control acne if you are not otherwise compliant to the removal of the acne triggering ingredients and foods. xoxo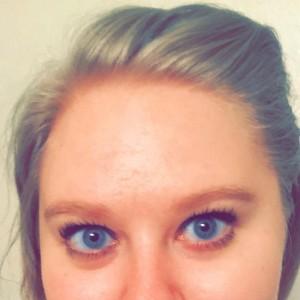 KN
Kim N.

United States
05/09/2021
Works pretty well.
I do like this item, however it didn't treat my acne as well as I'd hoped. However, I did purchase Biba's clarifying toner, and that paired with the acne wash was a game changer.