Description
Gentle foaming action of this neutral cleanser will remove makeup, skin oils and buildup of the dead skin cells, while glycerin, honey extract, panthenol and meadowfoam extract will keep the skin feeling moisturized and soft. 
Benefits
Gentle Cleanser provides gentle foaming action that cleanses well, yet protects the skin against dryness. Formulated with Glycerin, Honey Extract and Panthenol, this formula effectively removes dirt, makeup and impurities, while not disturbing the delicate skin's pH balance.
Free of SLS, fragrance, parabens, triclosan, essential oil, mineral oil, and oxybenzone.
Non-comedogenic
Label Information
The product labeling or packaging you recieved may appear different. But don't worry, it's the same fantastic product.
GENTLE CLEANSER
FOR SENSITIVE SKIN
FOR ALL SKIN TYPES, FACE + BODY APPROVED
DESCRIPTION:
With just a few ingredients, this gentle, dye and fragrance-free formulation produces copious foam that will remove impurities and environmental debris, while leaving the skin feeling balanced and soft. Suitable for most sensitive skin types.
Massage a few drops of this gentle cleansing gel onto damp skin. Rinse thoroughly with water. Follow with appropriate toner, serum and Daily or Cream Barrier moisturizers.
INGREDIENTS:
Water (Aqua), Sodium C14-16 ) Olefin Sulfonate, Lauramidopropyl Betaine, Sodium Citrate, Decyl Glucoside, Butylene Glycol, Citric Acid, Glycerin, Honey Extract, Panthenol, Sodium Benzoate, Meadowsweet (Spiraea Ulmaria) Extract
DISTR. www.estheticunderground.com, Los Angeles CA 90036
Please recycle
Net wt. 8 fl. oz. / 236 mL
Biba's Notes
Any respectable skin care line must include a Gentle Cleanser in its offer. Not everyone wants or needs a constant exfoliation of their face. It is not only a valid personal choice not to exfoliate with cleanser, but it is also a need related to skin conditions, such as severe dehydration, irritation or rosacea. After a lengthy trial, I approved this formula that consists of only 14 ingredients, that will not only cleanse the skin thoroughly but also leave the skin soft and balanced. I am very proud of it!
Product Highlight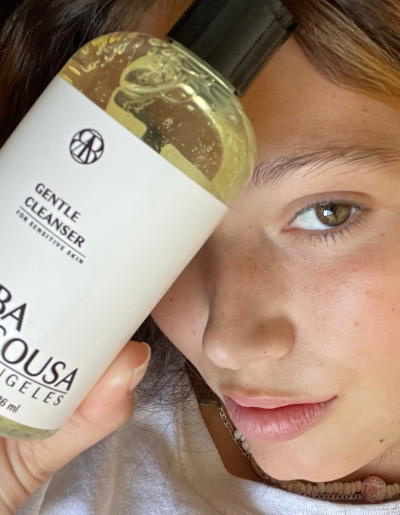 "My favorite cleanser!"
-Melissa M
"This is the first cleanser that doesn't make me break out, and doesn't make my skin dry. My skin has improved a lot, I use it along with the daily moisturizer. Found two holy grails!"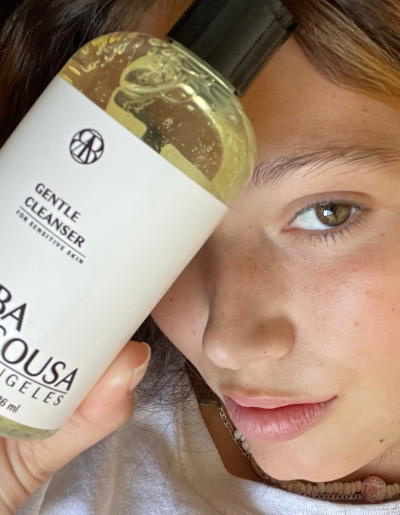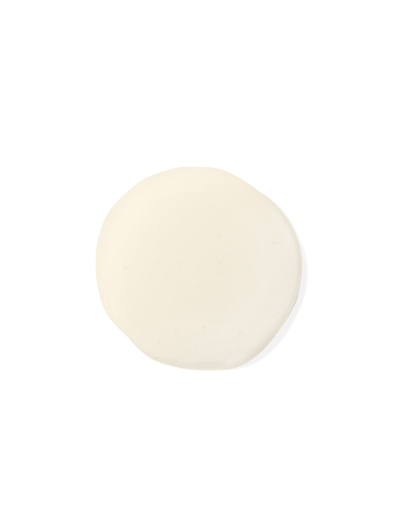 HOW TO USE
Gentle Cleanser is suitable for daily use on all skin types.
With clean hands, wet your skin and then apply cleanser to the facial area. Gently massage for a few seconds, then rinse and pat your face dry. Follow with your toner and other skin care products in your regimen.

For external use only. If irritation occurs, stop using and consult a physician. Avoid contact with eyes. Use only as directed.
Reviews
Customer Reviews
08/09/2022
Dry out my skin immediately
I really regret trying this foaming cleanser.
Deborah K.

United States
02/07/2022
I now love washing my face
I have very sensitive skin all over, but my face is the most sensitive. I use a large drop from the easy to dispense cap to cleanse my face. It is a thick clear gel that becomes gentle suds as I work it into my skin with warm water. It rinses easily and my face feels soft and fresh without redness.
Lynzie L.

United States
01/29/2022
Exactly what it says
It was just what I was looking for. I have really dry and sensitive skin so I wanted a light cleanser. This was perfect as a second cleanse after removing makeup. Although it's nice/simple, I did have to add immediate hydration after cleansing because my skin is very dry. If I waited longer than a few minutes my skin would become painfully dry. I liked how there is no scent but there isn't anything too crazy about it! If you're looking for a cleanser that does the job, this is perfect. :)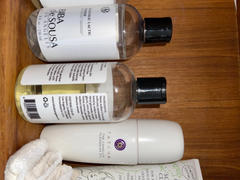 Melissa M.

United States
07/11/2021
My favorite cleanser!
This is the first cleanser that doesn't make me break out, and doesn't make my skin dry. My skin has improved a lot, I use it along with the daily moisturizer. Found two holy grails!
abby

United States
02/24/2021
great product
works well. easy to use.